Western Southern Tennis Cincinnati
See our Western Southern Tennis Cincinnati photos from Mason Ohio. Let us know if you are interested in having professional photos done for your next event.
The Western & Southern Open is the nation's oldest professional tennis tournament played in its city of origin.
First played in 1899 on the site of current day Xavier University, the Open has been a fixture in the Queen City for more than a century. The champions list reads like a who's who of tennis greats, with more than 100 International Tennis Hall of Famers having played in Cincinnati over the years.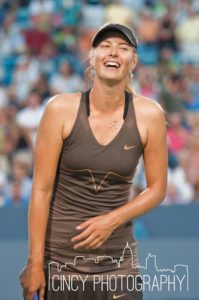 The comprehensive history of professional tennis in Cincinnati is published each year, packed with facts and statistics about the event. This fantastic resource includes a narrative through the years, photographs and complete player information for the event.
While delivering great tennis to the world is the main product, the Western & Southern Open's primary mission for decades has been to use the event as a force for good. Over the past decades the tournament has given just under $10 million directly to key community beneficiaries.
The Western Southern Tennis Cincinnati benefits the following charities.
CINCINNATI'S CHILDREN'S HOSPITAL MEDICAL CENTER
2015 Contribution: $200,000
Western Southern Tennis Cincinnati Lifetime Contribution: $8.3 Million
The men's tournament has been played for the benefit of Cincinnati Children's since 1974. From its inception to 1987, the tournament proceeds have supported Treatment Center II. Approximately 11,000 patients were served in the dermatology, audiology, and ear, nose and throat clinics. From 1987 to the present, funds from the tournament support the Five Plus Clinic, a follow-up program for long-term survivors of childhood cancer. The clinic provides care for patients who have successfully overcome cancer and who require on-going follow-up visits with pediatric specialists. Donations to Cincinnati Children's have exceeded $8.2 million over the past 40 years.
BARRETT CANCER CENTER
2015 Contribution: $150,000
Western Southern Tennis Cincinnati Lifetime Contribution: $904,000
The tournament named the Barrett Cancer Center as its beneficiary in 2004. The Barrett Cancer Center has a long-standing reputation for providing the most advanced and complete range of cancer services available in the region. It is a unique facility offering screening, diagnosis and treatment for all types of cancer at one central, convenient location. It has been ranked among the best in the US News and World Report guide to "America's Best Hospitals". It is located at University Hospital and is the cornerstone of the University of Cincinnati Cancer Center.
TENNIS FOR CITY YOUTH
2015 Contribution: $42,500
Western Southern Tennis Cincinnati Lifetime Contribution: $809,000
The Inner City Tennis Project was established in 1986 to provide an affordable tennis experience to children in Greater Cincinnati, with an emphasis on increasing participation of inner city youth. ICTP offers a program that seeks to provide quality instruction along with a nurturing social environment, which will assist children to achieve personal goals both in the sport of tennis and in life. Over fifty participants have received scholarships to Division I and Division II colleges throughout the United States.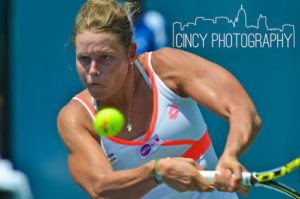 Click here to see more Cincinnati Western and Southern Tennis Open photos
Follow us on Social Media

Email us at [email protected] if you need photos for an upcoming event or have any questions.
Return to CincyPhotography.com