Customer Reviews and Testimonials
Over the last 20 years, here are some of the many customer reviews and testimonials we have heard from our clients.
"Cincy Photography was excellent – very responsive and patient with feedback on how we wanted the photos and videos done.  The drone footage was fantastic!  David really understands how to capture athletic images, regardless of the sport – not easy to do.  He really has the artistic touch you expect from a professional – can't recommend him highly enough."  – Steve M.
"I am so happy we hired Cincy Photography as our wedding photographer. They take high quality pictures, and very professional and affordable. Our photos are awesome and were available to us almost immediately – all 2,000 of them! I absolutely recommend them!" – Erin M.
"My daughter absolutely loved her senior photos. Thank you so much, and I appreciate your patience putting up with her multiple outfit changes lol. The edits and touch ups were beautiful!" – Nancy C.
"We loved the photos from our family reunion. You captured our expressions perfectly like nobody else has ever done. I will recommend you to all my friends and family." – Carl S.
"I wish my son's high school offered your professional service to all the guys on the team!  They barely even get team photos, while you gave us individual posed shots, unique 3-D photos and even live action shots of him on the field. You rock!" – Emily K.
"Thank you for helping out with our charity event over the weekend. Everyone loved seeing your photos and I will be sure to add them to our website for even more to see. We would love to have you back next year." – Gary C.
"I am still amazed at these cool virtual reality videos. I have never heard of them until I came across your site. Mind blowing technology and when I let my wife experience the video on her VR headset, she said it felt like she was actually there. Very cool to say the least." – Michael P.
"The waterfalls, the bridges, the scenery was just beautiful in Emily's senior photos. It will be very hard for us to decide which of the 1,000+ photos to pick for the yearbook!" – Kathy H.
Please leave a review below if we have done professional photos for you!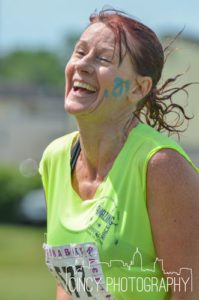 Follow us on Social Media

Email us at [email protected] if you need photos or have any questions.
Return to CincyPhotography.com