Customer Reviews and Testimonials
Over the last 20 years, here are some of the many customer reviews and testimonials we have heard from our clients.
"I am so happy we hired Cincy Photography as our wedding photographer. They take high quality pictures, and very professional and affordable. Our photos are awesome and were available to us almost immediately – all 2,000 of them! I absolutely recommend them!" – Erin Monk
"My daughter absolutely loved her senior photos. Thank you so much, and I appreciate your patience putting up with her multiple outfit changes lol. The edits and touch ups were beautiful!" – Nancy C.
"We loved the photos from our family reunion. You captured our expressions perfectly like nobody else has ever done. I will recommend you to all my friends and family." – Carl S.
"I wish my son's high school offered your professional service to all the guys on the team!  They barely even get team photos, while you gave us individual posed shots, unique 3-D photos and even live action shots of him on the field. You rock!" – Emily K.
"Thank you for helping out with our charity event over the weekend. Everyone loved seeing your photos and I will be sure to add them to our website for even more to see. We would love to have you back next year." – Gary C.
"I am still amazed at these cool virtual reality videos. I have never heard of them until I came across your site. Mind blowing technology and when I let my wife experience the video on her VR headset, she said it felt like she was actually there. Very cool to say the least." – Michael P.
"The waterfalls, the bridges, the scenery was just beautiful in Emily's senior photos. It will be very hard for us to decide which of the 1,000+ photos to pick for the yearbook!" – Kathy H.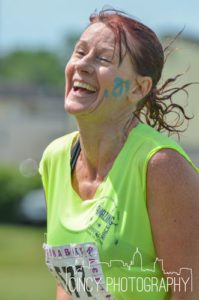 Affordable Cincinnati Photography Prices
Many of our clients choose us because of how affordable and competitive our pricing is for the quality photos we offer. For portraits and headshots, prices start as low as $49, high school senior portraits $99 and wedding packages for only $499. Starting at $149 you can have professional photos for your next event, along with having it promoted in all major search engines and social media.
Wide Variety of Photo Services
What really makes CincyPhotography stand out from the rest, is our huge selection of different types of photos to choose from.  We offer professional photography services such as family portraits and senior photos, all the way to sports photography and real estate photos.  CincyPhotography offers all the standard photography, plus unique photos such as 3-D, 360 degree interactive videos and photos that most companies do not offer anywhere in the Cincinnati tri-state area.
Very Fast Service
One of the reasons why our customers give us repeat business, is because of the speed and turnaround time we offer. Many photographers can take weeks or even months to have photos ready for their customers, while we only take hours. After your photoshoot, your photos will be ready for download from our website within 24 hours or less. Along with getting digital downloads of your photos, we also give you the option to have your photos printed and mailed to you by our professional lab. Your 4 x 6 prints, posters, downloads and a huge selection of custom printed merchandise can all be found by clicking HERE.
Email us at [email protected] if you need photos or have any questions.
Return to CincyPhotography.com