Cincinnati 360 Degree Virtual Reality
CincyPhotography offers Cincinnati 360 degree virtual reality photos and videos. Our interactive VR videos and photos make it feel like you are actually there. Prices start at only $99. Our virtual reality videos can be viewed online and using VR headsets.
Full 360 Degree in Ultra High Quality 4K – The Ultimate Experience
Our interactive 360 degree photos and 4K videos make it feel like you are actually there. We feature super realistic 4 channel spatial audio, so you can hear sounds coming from all directions. Check out our high quality 360 sample videos below and drag in any direction with your mouse.
CLICK HERE TO SEE THE NEXT 360 DEGREE
Not only do we offer the 360 interactive photos and videos as you see above, but we also offer FULL interactive 360 degree virtual tours.  Prices start at $199 and you have the ability to walk room to room through the entire home.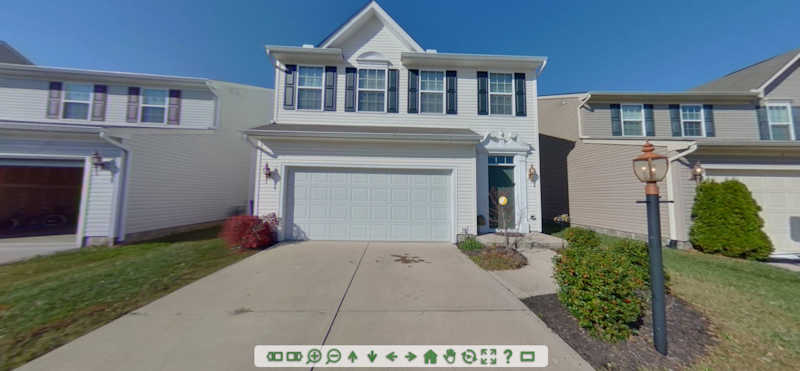 Cincinnati 360 degree virtual reality videos, also known as immersive videos or spherical videos, are video recordings where a view in every direction is recorded at the same time, shot using an omnidirectional camera or a collection of cameras. During playback the viewer has control of the viewing direction like a panorama.
360-degree video is typically recorded using either a special rig of multiple cameras, or using a dedicated camera that contains multiple camera lenses embedded into the device. The resulting footage is then stitched to form a single video. This process is done either by the camera itself, or using specialized video editing software that can analyze common visuals and audio to synchronize and link the different camera feeds together. Generally, the only area that cannot be viewed is the view toward the camera support.
Specialized omnidirectional cameras and rigs have been developed for the purpose of filming 360-degree video, including rigs such as GoPro's Omni and Odyssey, the Nokia OZO, the Facebook Surround 360 and the Kodak Pixpro SP360 4K Dual Pack Pro (all of which consist of multiple cameras installed into a single rig), the Vuze camera, handheld dual-lens cameras such as the Ricoh Theta S and Samsung Gear 360, and the Kogeto Dot 360—a panoramic camera lens accessory developed for the iPhone 4, 4S, and Samsung Galaxy Nexus. In videoconferencing, 360° cameras are used, so that all participants on one location can be recorded with one camera.
Cincinnati 360 Degree Virtual Reality Videos
2017 Kentucky Polar Plunge 360 Degree Video
360 Degree Cincinnati Real Estate Kitchen Video
2017 Cincinnati Travel Sports Boat Show 360 Degree Virtual Video
2016 Hyde Park Blast Cincinnati 360 Degree Video
Cincinnati Remodel Design Show 360
2016 Greater Cincinnati Holiday Market 360
Kings Island Wind Seeker 360 Video
Affordable Cincinnati Photography Prices
Many of our clients choose us because of how affordable and competitive our pricing is for the quality photos we offer. For portraits and headshots, prices start as low as $49, high school senior portraits $99 and wedding packages for only $499. Starting at $149 you can have professional photos for your next event, along with having it promoted in all major search engines and social media.
Wide Variety of Photo Services
What really makes CincyPhotography stand out from the rest, is our huge selection of different types of photos to choose from.  We offer professional photography services such as family portraits and senior photos, all the way to sports photography and real estate photos.  CincyPhotography offers all the standard photography, plus unique photos such as 3-D, 360 degree interactive videos and photos that most companies do not offer anywhere in the Cincinnati tri-state area.
Very Fast Service
One of the reasons why our customers give us repeat business, is because of the speed and turnaround time we offer. Many photographers can take weeks or even months to have photos ready for their customers, while we only take hours. After your photoshoot, your photos will be ready for download from our website within 24 hours or less. Along with getting digital downloads of your photos, we also give you the option to have your photos printed and mailed to you by our professional lab. Your 4 x 6 prints, posters, downloads and a huge selection of custom printed merchandise can all be found by clicking HERE.
Follow us on Social Media

Email us at [email protected] if you need 360 degree virtual reality photos and videos or have any questions.
Return to CincyPhotography.com