Photo Enlargement Service – Increase Image Resolution 600%
With our professional photo enlargement service, we can increase your image resolution up to 600%.  This means you can now print 4×6, 10×8 and even poster sized prints from your small photos!  If your photo is only 1,000 pixels, we can enlarge it up to 6,000 pixels without losing any quality.
For example, if your photo is only 500 X 667 pixels in size, we can enlarge it up to 6X to make it 3,000 X 4,002 pixels.  To give you a better idea, we have a photo print size chart below. As you can see, the photo which was originally under 640 pixels (less than 0.3 megapixels, was not even large enough to make a 3.2″ x 2.4″ print.  After we enlarge and enhance it, the photo increases to around 6 megapixels in size, and can make 15 inch prints!
Get your digital photo enlarged for only $9.95
Professional/online printing
Some professional services specify lower resolutions for image sizes, so you could get away with smaller image sizes.
Kodak, for example, suggests these resolution/file sizes:
For a 4″ x 6″ print, the image resolution should be 640 x 480 pixels minimum.
For a 5″ x 7″ print, the image resolution should be 1024 x 768 pixels minimum.
For an 8″ x 10″ print, the image resolution should be 1536 x 1024 pixels minimum.
For a 16″ x 20″ print, the image resolution should be 1600 x 1200 pixels minimum.
For a 20″ x 30″ print, the image resolution should be 1600 x 1200 pixels minimum.
For a Wallet-size print, the image resolution should be 320 x 240 pixels minimum.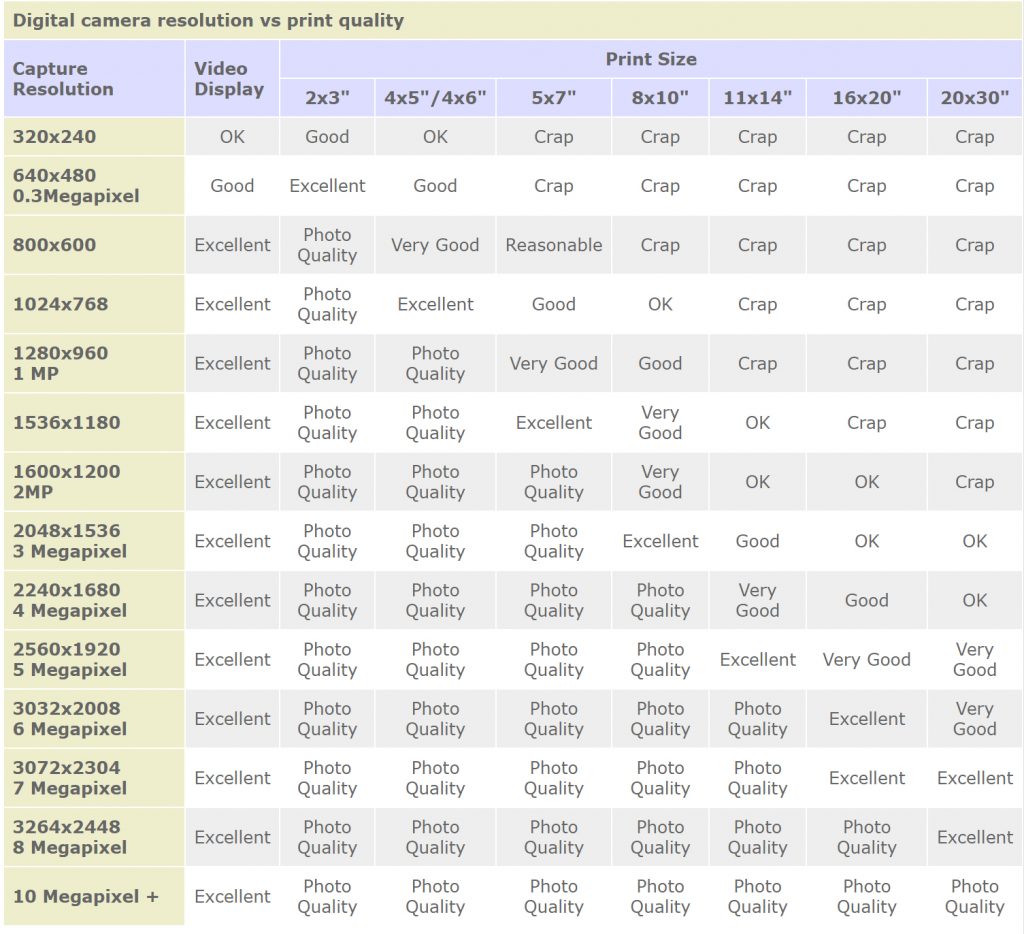 Crap
Horribly pixelated blocky mess, like something out of 1987
OK
Looks reasonable enough, but nowhere near photo quality
Good
Pretty good all round, with a fair bit of detail
Very Good
This will be fine for most uses, unless you get up reeeeal close
Excellent
As good as a photo for most purposes
Photo Quality
Woohoo! Fantastic quality print, full of detail and perfect for your picture frame or for your showing off your very best shots.
Increase image resolution instead of just enlarging pixels
We increase your image resolution in a natural way. This is extremely difficult to do. Most upscaling algorithms don't know how to accurately fill in missing pixels, so you end up with blocky low-quality results.
We are continuously trained on a wide variety of sample images to understand how photorealistic detail looks. After learning from millions of images, our programs can increase image resolution on a wide variety of different subjects (portraits, wildlife, landscapes, architecture, etc) and image types (DSLR, web/compressed, illustrations, CG). The results are often magical. Give us a try!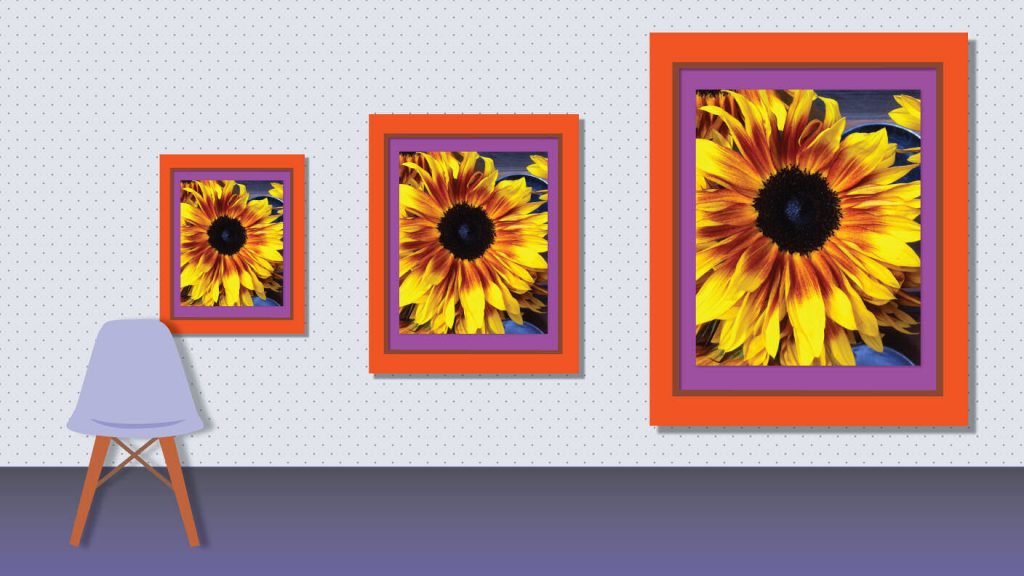 Improve Image Quality and Resolution
Our photo enlargement service can make your image appear like it was captured with a much higher-quality camera. We have been trained on enough images of different types of subjects (like portraits, landscapes, architecture, and more) to know what photo detail should look like. This allows us to increase your photo's resolution and quality very naturally with minimal artifacts.
Pixel count isn't the only thing that affects image quality. Normally, if you start out with a low-quality image, you'll just end up with a bigger low-quality image if you upscale it. With our technology, we can instead create very believable and natural image detail that looks amazing.
While our professional service works best on images that are moderate or high quality, it can also work wonders on extremely low-quality and compressed images. In addition to increasing resolution, we can also automatically remove JPEG compression artifacts, apply noise reduction, and sharpen the output in a natural way.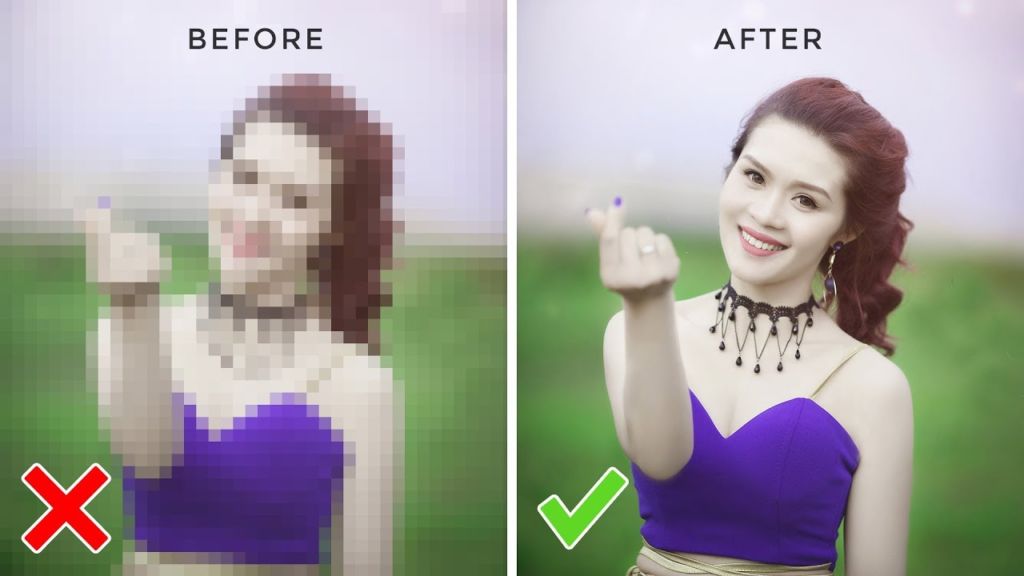 Create Better Prints
Large prints display every small bit of detail in your photo, so it's especially important that you start with a high-quality image. We help you achieve the extra image resolution to make your print really pop. In fact, our photo enlargement service works even better when starting out with an already high-quality image, so you can get especially good results.
Better Zooming and Cropping
Even if you use a high-quality camera, zooming into your image will reveal softness and imperfections. Our photo enlargement service will increase your image's resolution, allowing you to zoom and crop without losing quality.
Email us at [email protected] if you would like to have resolution of your photos increased by up to 600%
Your photos can also be enlarged 0.5X, 2X, 4X or even 6X bigger without losing noticeable quality.
Return to CincyPhotography.com