Shamrock Shuffle 5K West Chester Ohio
Check out our photos from the Shamrock Shuffle 5K West Chester Ohio. Let us know if you are interested in having professional photos done for your next event.
We're so excited for March 18th and hope you'll be able to join us for our 11th Annual Shamrock Shuffle! There are a few changes this year that we wanted to be sure all you veteran Shufflers are aware of:
1. Race Registration and Charity Team Registration has moved off of the Shamrock Shuffle website. Both are being handled by our race directors – GHG Timing/TimingSpot.com. These guys are the experts and are working on make the Shuffle better than ever, so we thought we'd leave this part to them.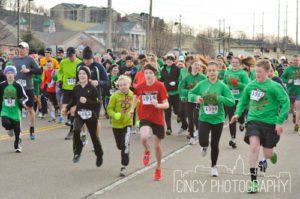 2. Both the 5K and 10K are going to begin at the same time – 8:45. We're hoping this will help with some confusion on race day. The untimed family 5K will still begin at 10:00 AM!
3. We're adding a fun event for our participants ages 21+ – the Shamrock Shuffle Beer Obstacle Course! Details are in the works, but we promise this is going to be a great addition. And don't worry, the timing won't conflict if you're doing the 5k or 10K too.
4. The Shamrock Shuffle site is a bit outdated, so we're working to get a new site ready! While it probably won't be up and going before March 18th it will definitely be ready for 2017 race results and planning for the 2018 event. So, please excuse our mess if things on the current site seem a little out of sorts.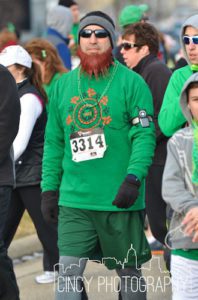 5. Lastly, we aren't able to continue taking donations to charity teams. While we would love to, the race and the Shuffle Gives Back program have grown so much we just can't keep up with the administrative work. SO – if you have someone who would like to support your charity team but doesn't want to race, they can register as a Sleep In Special! This will still count toward your team numbers. If they'd like to further support the 501c3 you are running on behalf of, encourage them to donate directly to the organization! This ensures their donation will be recieved in a timely manner without having to pass through the Shamrock Shuffle/Community Foundation and they will still recieve a charitable tax deduction.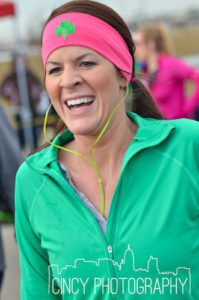 Click here to see more Shamrock Shuffle 5k West Chester photos
Follow us on Social Media

Email us at [email protected] if you need photos for an upcoming event or have any questions.
Return to CincyPhotography.com